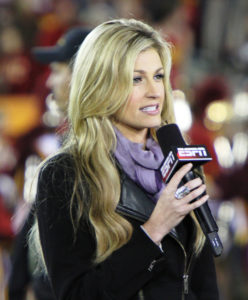 After her stalker who secretly shot nude videos of Sportscaster Erin Andrews was sentenced to 2 1/2 years in prison, the jury trial begins on February 23, 2016 in the $75 Million lawsuit against the Nashville Marriott.
Back in 2009, the peephole video appeared on sites like megaupload, rapidshare, torrents and mediafire. Since then the search engines (Google, Bing, Yahoo) and sites like YouTube, Photobucket.com have been very responsible in removing them very quickly. This is a huge step for the search engines that are not known for their responsiveness in the cases. We are hoping that with the publicity this case is receiving that the Search Engines will be just a responsive to other video stalking victims that do not have the economic means that Andrews does.
We also wish Andrews success in her lawsuit against the Marriott. Hopefully a large settlement will help deter this crime as well as deter others from posting these types of video online.