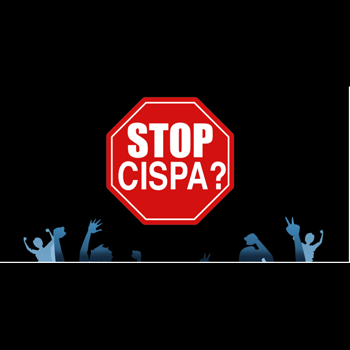 This is "Stop Cyber Spying Week" and many civil liberties groups and advocates are raising the awareness of CISPA. The Electronic Frontier Foundation and the ACLU are against it, Microsoft and Facebook are for it. Here's the info on CISPA, the current privacy bill in Congress that is scheduled for vote on April 23, 2012.
H.R. 3523 – CISPA Cybersecurity Bill in Congress
Organizations Against CISPA – HR 3523 
The Constitution Project
American Civil Liberties Union
Electronic Frontier Foundation
Center for Democracy and Technology
Fight for the Future
Free Press, Reporters Without Borders
Sunlight Foundation, and TechFreedom.
Companies Supporting CISPA – HR 3523
AT&T
Boeing
BSA
Business Roundtable
CSC
COMPTEL
CTIA – The Wireless Association
Cyber, Space & Intelligence Association
Edison Electric
EMC
Exelon
Facebook
The Financial Services Roundtable
IBM
Independent Telephone & Telecommunications Alliance
Information Technology Industry Council
Intel
Internet Security Alliance
Lockheed Martin
Microsoft
National Cable & Telecommunications Association
NDIA
Oracle
Symantec
TechAmerica
US Chamber of Commerce
US Telecom – The Broadband Association
Verizon
Other Cybersecurity Bills in Congress
Sources:
Wikipedia
InformationWeek
GovTrack.us