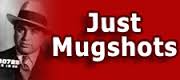 As lawmakers including several potential class action lawsuits have pushed to get these sites shutdown are at the very least removed from the Search Engine Results, the identities or ownrers of these websites have finally become public knowledge.
The identity the owner of one of the major mugshot websites appears to be Arthur D'Antonio who resides in Costa Mesa, California and operates justmugshots.com (64.64.202.135) and mugshots.mobi (64.64.202.139). As those website have been listed in recent lawsuits, more in the same IP Address range have cropped up. Both www.floridabusted.com (64.64.202.138) and SouthernBlotter.com (64.64.202.135) appear to be owned by the same company as JustMugShots.com. These new generation of Mugshot 2.0 sites feature a Video of the arrest record which is a well known tactic among Search Engine Optimization or SEO companies to elevate their position in the Search Engine Results.
Here's the scoop on the owner of JustMugshots.com and these new sites.
JUSTMUGSHOTS COM
C/O ARTHUR D'ANTONIO III
929 PORTLAND AVENUE S #1802
MINNEAPOLIS, MN  55404
Here's a list of websites that are hosted in the same IP Address range.
www.alabamabusted.com
www.alamancearrested.com
www.arrestmega.com
www.augustacrimereport.com
www.browardbusted.com
www.bustedcharlotte.com
www.bustedchicago.com
www.bustedinmemphis.com
www.bustedportland.com
www.bustedsalem.com
www.bustedtulsa.com
www.bustedwisconsin.com
www.cacrimedata.com
www.cincibusted.com
www.desmoinesmugs.com
www.evansvillearrested.com
www.floridabusted.com
www.fortworthmugs.com
www.inmugshots.com
www.jailedinjackson.com
www.jailedintexas.com
www.jailedinutah.com
www.kentuckyblotter.com
www.ksdailybusted.com
www.kycrime.com
www.localblotter.com
www.mdarrest.com
www.milwaukeebusted.com
www.mnbusted.com
www.mugshots.mobi
www.njarrest.com
www.nyrapsheet.com
www.ohiobusted.com
www.okcrimetracker.com
www.polkcountymugs.com
www.richmondarrested.com
www.santafebusted.com
www.scarrests.com
www.texarrests.com
www.tnarrest.com
Sources:
Product Forums Google