After the Randi Zuckerberg Facebook Photo Sharing incident, it appears that most Facebook Users have not properly set their Facebook Timeline and Tagging Privacy Setting. Here are those settings:
Recommended Privacy Settings
Ensure you change the settings below from Friends or Friends of Friends to the settings below "Only Me".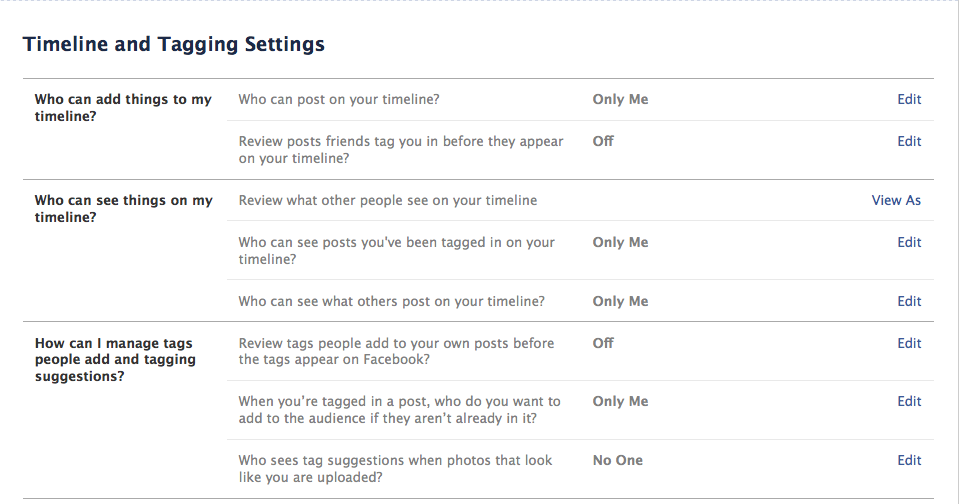 For your information, the default Facebook Timeline Privacy Settings are below.