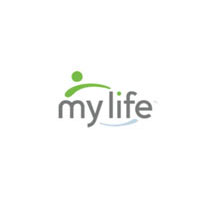 MyLife.com owns the following web properties:
How To Remove Your Public Profile – (Opt-Out MyLife)
You will need to call MyLife customer service at 1-888-704-1900. They are open 24 hours per day.
It may take up to two weeks for your public profile to be removed from our database and Member Directory listings.
How to Remove Your Free Account or Paid Account
Log in to MyLife.com with your Username and Password.
Click your name towards the top right hand corner of the page, in between My Memberships, and My Contacts.
Click the My Account button
Depending on the subscription purchased or if a Free Account, click Delete Account, the Your People Search Subscription, Your Who's Searching for You Subscription or the Your QuickMatch Singles Subscription link.
Read the renewal information. If your account is set to renew automatically, click the button to disable the automatic renewal.
Deleted accounts should be removed from public view within 10 business days of request. After deletion it may take up to 2 weeks for you to stop receiving MyLife emails, as some may have already been prepared for delivery. Members can contact our MyLife.com™ Customer Care representatives toll-free at (888) 704-1900 to make modifications on their accounts. MyLife.com is open 24 hours a day, seven days a week to provide unlimited free member support.The MyLife Customer Care representative will verify you are the owner of the account, and then be able to make any necessary modifications. This includes permanent deletion of your information from MyLife.com™.
Source:
MyLife.com