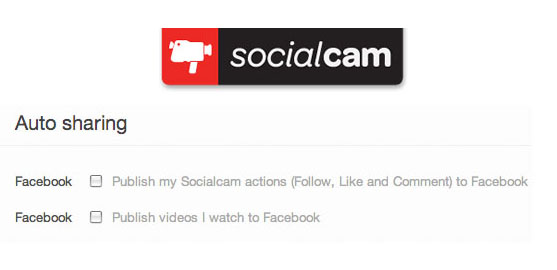 Is Facebook Publishing the Socialcam Videos You Watch?
Over  51 Million Facebook User Walls contain Socialcam Videos. Once you Watch the Video and Install the Socialcam App, it's very possible that every time you watch a Socialcam Video, Socialcam will post a notification to your wall displaying the Video you Watched to all your friends. Is this Viral or a Virus? Is this a Facebook Privacy Breech? A Facebook Virus? That's debatable but here's how to check your Socialcam settings:
In the Socialcam Facebook Application Settings, under Auto Sharing, make sure you uncheck the boxes:
Publish my Socialcam actions
Publish videos I watch to Facebook
Here are other more detailed articles at www.InternetRemoval.com with step-by-step instructions:
How to Remove Socialcam Auto Sharing in Facebook
How Do I Delete My Socialcam Account?
If you need assistance in removing information off the Internet or other online privacy issues, contact or call us at 1-888-591-9828.