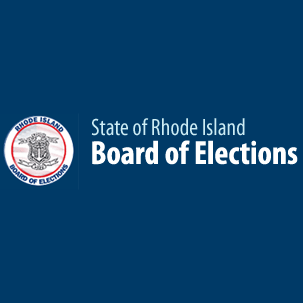 Tom Alciere, Political Activist, New Hampshire Politician, Public Information Protester, Data Broker or whatever name you want to give him has launched a new website generated with public record data. This time it is RiVoters.com that contains Rhode Island voters' names, dates of birth, phone numbers and addresses. Tom Alciere of Nashua, N.H. was forced to resign in 2001 from his seat in the New Hampshire House of Representatives after it was discovered that he'd expressed support for killing policeman.
Tom Alciere owns several other similar public record data websites: SortedByName.com, MarriagesInTexas.com. These sites including www.RiVoters.com generate revenue from advertising (Google Advertising and PeopleSmart).
What is unique about Tom Alciere's suite of websites is that his privacy policies (rivoters.com/privacy.html) are some of the most invasive on the Internet. As a Data Broker collecting more than 5,000 names under President Obama's Consumer Privacy Bill of Rights (February 2012) and the FTC's Privacy Report (March 2012), he provides "NO REMOVAL POLICY" for this data. In fact Tom Alciere is one of the few website owners that has engaged in republishing emails received from those emailing him requesting personal information record removal — or wanting to express their views on his unwillingness to remove their personal data. The RiVoters.com website has Private Domain Registration Contact Information that is registered and hosted by a company in the United Kingdom, LiquidNet Ltd. / Lonex.com. For RiVoters.com, an email contact is not listed but the RiVotes.com registrant email is  support@propersupport.com +1 773-305-5641.
The RiVoters.com contains a database file that has been republished by the site owner with the entire Rhode Island Voter Registered Voter List. This Internet practice is used by many Hacker or Hacktivist groups.
Sources:
WPRI News – Cop-bashing NH pol posts RI voters' info – Alciere's website has Board of Elections concerned (July 12, 2012)
Providence Journal – Controversial website containing R.I. voter information back online